The coronavirus (COVID-19) pandemic is causing worldwide concern and economic difficulty for consumers, businesses, and communities across the globe. It has differentially impacted companies based on their industry, geographic focus, end markets served, and product use cases. The paper and packaging industry is no different. Manufacturers are facing unique challenges caused by the crisis and rising demands for products like toilet paper and other hygienic products.
Governments around the world consider forest products as an "essential industry" that should remain operational during this pandemic. These products are critical components of the supply chains required to produce and deliver food, pharmaceuticals, hygiene products, and emergency supplies for consumers globally.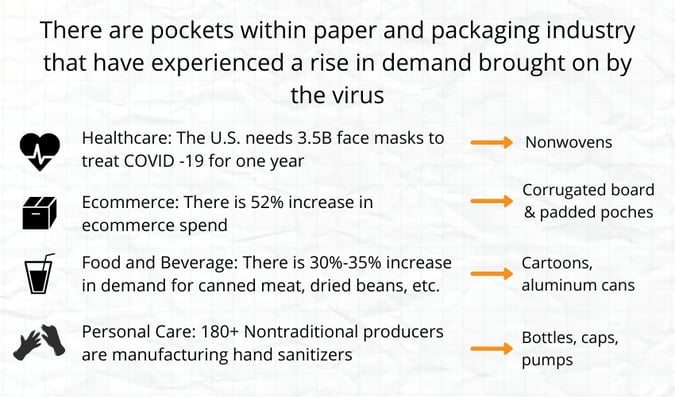 Companies are remaining committed to protecting the health and safety of their employees and contractors while making invaluable contributions that help people and communities respond to the coronavirus pandemic. While the focus is on social distancing and hygiene precautions to protect workers' health, hearing protection should also be a vital part of any worker safety protocol.
It is important for workers to protect their hearing as well as communicate in high-noise environments while maintaining social distance.
Sensear Headsets provide noise suppression, speech enhancement, and situational awareness, and allow workers to communicate from headset-to-headset up to 150 feet apart. This makes the SM1P series the perfect hearing protection and communication solution for keeping a social distance in high-noise paper and packaging industries.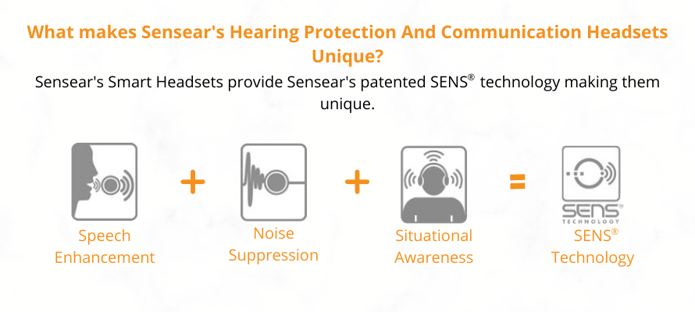 SM1P Series Headsets Include:



Noise suppression up to 36dB NRR

360° situational awareness (hear alarms, traffic, hazards)

Short-range (headset-to-headset communication approx. 50-150 feet range)

Face-to-face communication

Cable connection to all major two-way radios

Bluetooth® (connects to cellphones, tablets, and two-way radios)

Hazardous Location IS: UL/CSA/TIA certified version available
Thus, the paper and packaging industry can comply with social distancing recommendations, protect users' hearing, and improve communications and productivity with Sensear solutions!
Have questions? Talk with a high-noise communication specialist for a comprehensive needs evaluation and let Sensear help you with your workers' communication, safety, and risk issues.