Rebecca Bernhard, a partner at international law firm Dorsey & Whitney LLP, in an April 1 webinar said, "The food industry is almost always put as a critical or essential industry, and usually exempt from even the most restrictive stay-at-home orders".
Food Processors have increased the hygiene and sanitation efforts that are critical to reducing the risk of COVID-19 outbreak in the facility. The surfaces are being disinfected more frequently.
Companies are increasing safety measures. New strategies are being adopted including temperature screenings for employees and vendors, observed hand-washing at the door, etc. Some companies are asking employees to certify that they have not been exposed to someone with COVID-19 before entering the facility.
Social Distancing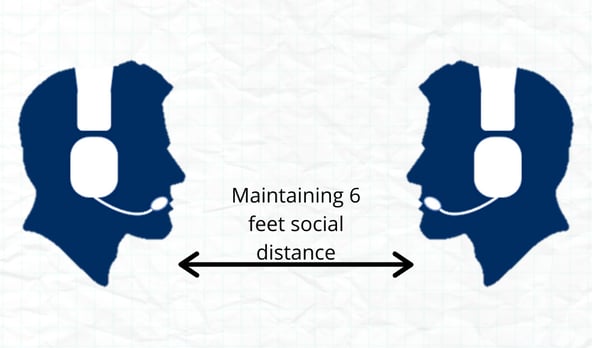 Enforcing the recommended six feet social distance between team members may be a challenge for food processors.
In cases where the production plants make it difficult to enforce social distancing, companies have installed tarps and other barriers between workstations.
Some companies are offering shift differentials and limiting access to key production areas. Companies also have slowed down manufacturing lines and stretched production times.
Companies are making all the necessary efforts to identify and implement operational changes that increase employees' social distancing.
While Social Distancing is extremely important among essential workers, it can limit team communication, especially in high noise environments. All critical workers need clear and distinct communication to improve efficiency and guarantee the safety of all team members.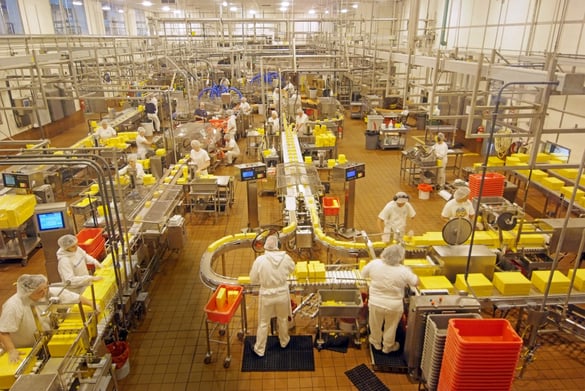 Sensear's Bluetooth headset enables team members to have seamless face-to-face conversations with each other in the work area without shouting or needing to move in close to others, all while protecting their hearing. The built-in short-range for headset-to-headset communication has a range of up to 100 feet. Communication over longer distances through Bluetooth enabled devices is also possible.
Sensear's SM1P Series Headset features,
Compatible with industry leading two-way radios via removable wired connection or Bluetooth
Clear two-way radio communication
Bluetooth cellular connection for conversation and audio streaming
Limit 'in-ear' exposure to 82 dB(A)
Improved Short Range with additional channel banks
Upgraded 24-hour battery life for use in multiple shifts
SENS® Technology - remain aware of surrounding noises and hazards
Enhances speech while suppressing background noise to a safe level (for face-to-face conversations)
Noise-cancelling boom mic
For explosive environments that require UL, CSA or TIA certifications Sensear has SM1P IS Intrinsically Safe headset.
Sensear's SM1P ISDP have the earplugs hard wired to the headset allowing dual protection models to be used where noise may exceed 95 decibels and requires UL, CSA or TIA certifications.
For complete product information click below links to download the headset datasheet.
The safety of our customers has always been a matter of top priority to us. For further inquiries contact us on 1-888-973-6732 or email at Sales@sensear.com.