About 22 million people a year are exposed to potentially hazardous noise levels on the job. That attention-getting statistic was reported in an April 2013 article in The Hearing Journal. OSHA's concern in this area got one Texas limestone fabricator's attention. On September 11, 2014, OSHA laid some heavy fines because the employer failed to list the warning signs emitted by the noisy machinery on their shop floor.
The Cost of Neglecting Hearing Conservation
In addition to other health and safety infractions, OSHA found serious violations of 29 CFR 1910.95(c)(1). Specifically, the employer failed to administer "a continuing, effective, hearing conservation program."
OSHA inspectors also found that the employer "did not ensure that employees were wearing hearing protectors when exposed to noise levels exceeding 85dB(A). Employees were using a variety of saws, push hammers, and a planner machine either with defective or inadequate hearing protection, or no protection at all.
Over $80,000 in Penalties
The company was fined $12,600 for the two serious violations and an additional $5,400 for not doing the workplace hazard assessment and posting a written certification as required by 29 CFR 1910.132(d)(2).
In the willful violation category, OSHA cited the employer for failing to "establish and maintain an audiometric testing program" and not making hearing tests available for several employees who were operating the aforementioned equipment. This penalty was another hefty $63,000.
Back to Basics -- The Hearing Conservation Program Every Employer Must Have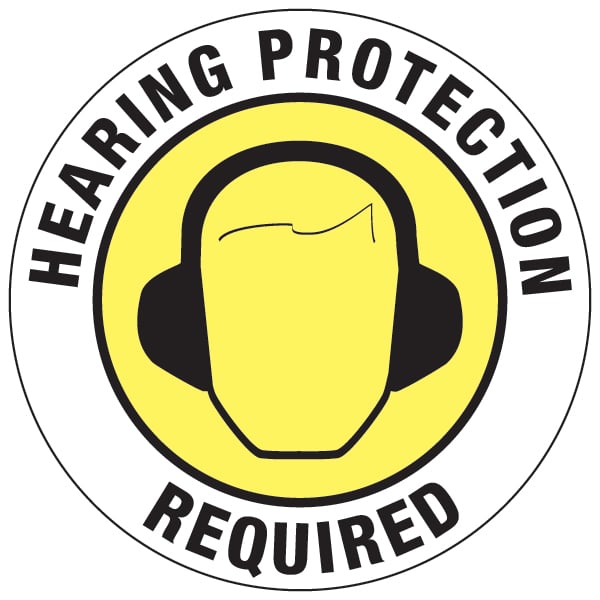 Any employer who knows that its workers' exposure "may be equal or exceed an 8-hour time-weighted average of 85dB…shall develop and implement a monitoring program." OSHA recommends the following approaches:
Engineering Controls to reduce actual sound exposure levels by replacing or making physical changes to noisy machinery. This includes a planned maintenance program to keep machinery lubricated and maintained, or placing a physical barrier between the noise source and employees.
Administrative Controls to cause changes in the workplace aimed at reducing or eliminating exposure to noise. These controls include commonsense practices like only operating noisy machines at times fewer people are exposed or limiting the amount of time anyone person can spend at the source of the noise.
Hearing Protection Devices (HPDs) such as earplugs or muffs. Obviously, some working environments are not amenable to the engineering and administrative controls mentioned above. They may also be warranted when hearing tests indicate that workers are experiencing hearing loss.
OSHA's Guidelines & What the Employer Must Do
OSHA oversees and enforces a hearing conservation program for employers in the general industry, where, as mentioned previously, noise on the job equals or exceeds 85dB(A) over an 8-hour exposure.
The program's goals are to prevent occupational hearing loss, preserve existing hearing levels, and educate workers on what they need to do and what equipment they should use to protect themselves on the job.
The following are the key elements of what OSHA considers an effective hearing conservation program.
The employer must:
Sample workplace noise and identify the employees at risk from high noise levels
Inform at-risk employees that they are working in a noise hazardous environment as well as what the aforementioned sampling discloses
Allow affected workers or their representatives to observe noise sampling measurements
Maintain a professional hearing-test program
Institute follow-ups on workers showing hearing loss
Select the appropriate hearing protection based on individual needs and how well the protection fits the working environment
Keep reliable records of worker access to noise hazardous monitoring and noise sampling
Operate an employee training and information program
Speaking of Employee Training…
The program must be repeated annually and be kept up to date "consistent with changes in the protective equipment and work processes."
Each employee must be briefed on:
Long-term effects of noise on hearing and hearing loss
Purpose of hearing tests (audiometric testing) and what the tests disclose
Hearing protector advantages, disadvantages, types, as well as suggestions on selection, fitting, use, and care
Hearing Protection Devices are the Last Line of Defense
There are working environments--at mines, construction sites, forestry work, etc.--where engineering controls are impractical and administrative controls will not be fully effective. Supervisors and workers need to communicate face to face in a high-noise environment, without the encumbrance of heavy short-lived battery packs.
Each industry has different needs, and communication-enabled devices--both in-ear and headsets-- provide a variety of solutions in every environment where lack of communication could jeopardize safety.
This is where Sensear offers help. Our new SM1R Series headsets are specifically built for two-way radio in both regular and intrinsically safe high-noise environments. They are powered by the radio, so no battery is required, making the headsets lighter and giving the users only one device to charge. In addition to this, we have various communication solutions for Bluetooth, Cellular, and Short Range work teams or tour groups within high-noise environments.
Want More Information?
For additional info on best practices for hearing programs and high-noise communication solutions. Contact us and we'll call you within one business day. Fill out our contact form and our experts will be in touch. We're looking forward to hearing from you.