When working in hazardous or high-noise-level conditions, it is important to have the right hearing protection. In many cases, this indicates wearing a headset or earmuff hearing protection device (HPD) with active noise-canceling technology. This analog technology functions by detecting the sound coming into the headset generates signals that are out-of-phase with the offending signals and then cancels them out. This allows any sounds generated within the headset to be understood more clearly (music, radio communications, etc.). Unfortunately, these active noise-canceling headsets have attributes that are problematic.
The first issue with these active noise-canceling headsets is the fact they typically do not have a volume limiter in them, allowing the music, radio communications, etc. within the headset to blast beyond the 85 dB(A) sound level, which can lead to serious hearing loss or impairment. Additionally, these active noise-canceling attributes isolate the wearer from sounds that would make them aware of the hazardous conditions in their surroundings.
So, what are the alternatives to active noise-canceling headsets? That is where noise suppression and volume limiting come in, providing more effective communication and situational awareness, while still protecting the wearer's hearing.
What are the Advantages of Noise Suppression and Volume Limiting?
"Active noise-cancelation" means that the wearer is less likely to be aware of vehicle-movement hazards, heavy equipment motion, alarms, or even warnings shouted by other workers. This creates a major risk for workers in high-noise and/or hazardous work environments, and negatively impacts their ability to communicate with their fellow co-workers.
Implementing noise suppression headsets allows workers to have situational awareness of their surroundings, while still protecting their hearing. Furthermore, adding volume-limiting lets the workers have radio communications, listen to music, and take phone calls without damaging their hearing from overly loud music or loud communications. Where can one find such a headset?
Sensear's Situational Awareness Hearing Protection
Sensear's Smart Headsets provide three approaches to hearing protection:
Volume limiter – Certified hearing protection and limiting output in the ear up to 82 dB(A)

Total communication in high noise – Face-to-face, two-way radio, Bluetooth® cell phones, headset-to-headset (short-range)
Situational awareness (SENS®) – 360° directional awareness of your surroundings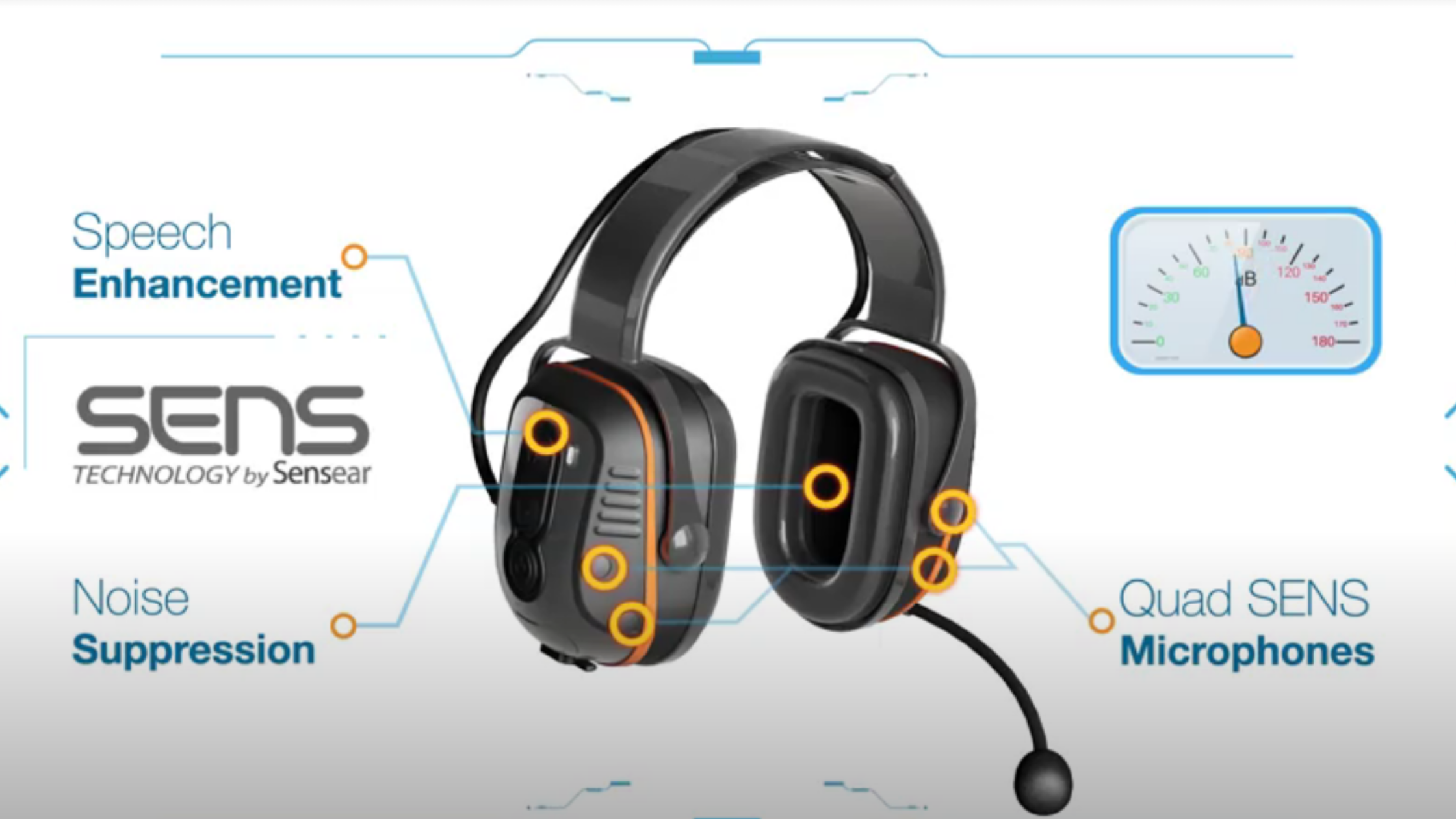 Our unique SENS® Technology (Speech Enhancement Noise Suppression) creates situational awareness, making our headsets the most effective and flexible approach to hearing protection, combined with reliable, digital communications. Our SENS® Technology combined with our quick response to specific inquiries provides an unmatched product and customer service.
For additional information about how Sensear can address your hearing protection and communications requirements, contact one of our specialists today or request a quote. You can also download our Buyer's Guide by clicking the link below.