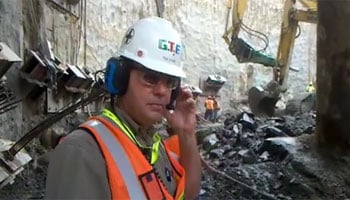 Why Do You Need Hearing Protection?
Employers share their workers' concerns for personal safety and well-being. To provide for a safe workplace environment, it is critical that effective personal protective equipment (PPE) be utilized in anywork areas subject to potential hazards. This equipment may include requirements for steel-toed shoes, hard hats, high-visibility clothing, safety glasses, and hearing protection. Most of these hazards and PPEs have visible, comprehensive purposes: working with heavy objects in an industrial environment makes steel-toed shoes seem like common sense, as an example.
Hearing protection is a little less cut and dried, however. Even where noise levels may seem excessive, how do workers know when they may actually be dangerous to their health and quality of life? Identifying environmental hazards and addressing them continuously requires a comprehensive hearing conservation program. Such a program includes measuring and on going monitoring of noise levels in each area, selection of appropriate hearing protection devices (HPDs), worker training, and periodic reevaluation to ensure the effectiveness of each solution.
Read more