A noisy environment is one of the main stress triggers for employees and leads to reduced productivity. Common practices like shouting at others, or asking them to talk loudly are barely effective.
How to Define a Noisy Environment?
Noise consists of infinite single-source frequencies. Human ear audible frequency ranges from 20Hz up to 20000Hz. Typical noise activities in a business office are about 65 dB(A), and a casual conversation is around 60 dB(A).
Sounds higher than 85 dB(A) are damaging to the human ear. The U.S. Occupational Health and Safety Administration (OSHA) requires employers to provide hearing protection to their employees when noise exposure equals or exceeds an 8-hour time-weighted average (TWA) of 85 dB(A) or more.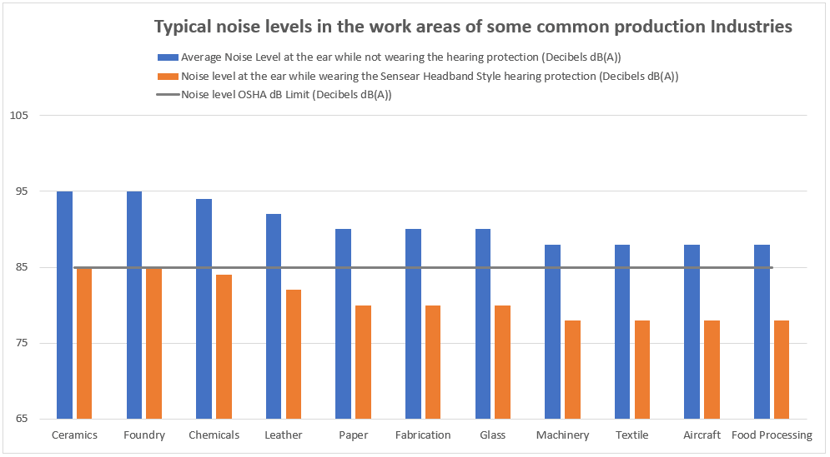 What Happens When You are Exposed to a Noisy Environment?
Exposure to loud sounds over a course of time leads to noise-induced hearing loss (NIHL).
According to a 2017 study conducted by the Centers for Disease Control and Prevention (CDC), 19% of young adults in the U.S. (aged 20-29) had unilateral and bilateral audiometric notches, while 4% of them had an audio-metric notch which occurred from noise-induced hearing loss. Based on this, 40 million U.S. adults may have noise-induced hearing loss. 33% of adults (aged 20-69) had an audio-metric noise notch and reported being exposed to loud noise at work.
So, getting noise-induced hearing loss is highly probable if you are exposed to a noisy environment for those with long-term exposure to noisy environments.
Is Noise Damaging Your Hearing?
Often people may feel like the sound is not harmful, so might ignore some of the warnings. Noise-induced hearing loss can occur even if you are exposed to a moderate level of sound for a longer time, rather than loud sounds in a short time.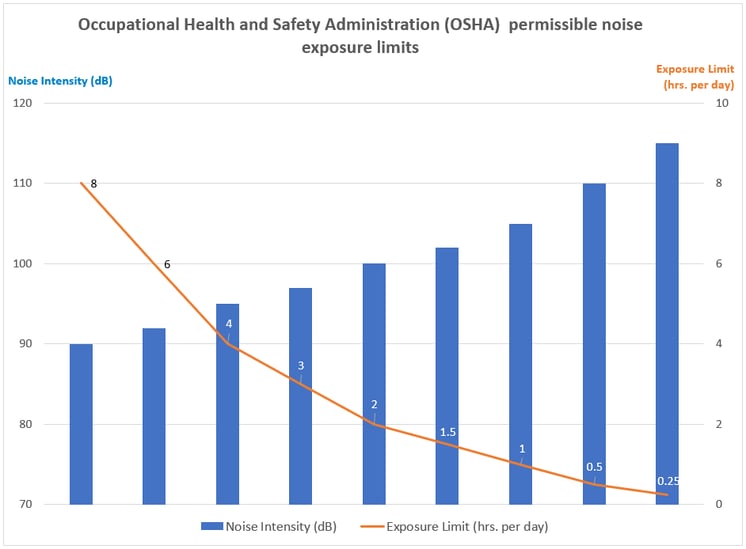 Your hearing may be affected if:
You have trouble communicating with others.

The sound of the person talking to you gives a piercing feeling in the ear.

Your ears begin to hurt when you listen to the sound.

Moderate sounds seem dull or muted.
How to Communicate in a Noisy Environment?
Most employees have a critical requirement to communicate with colleagues and traditional hearing protection headsets restrict the workers' ability to communicate.
Sensear's SENS® Technology-enabled headsets take noise cancellation to a whole new level. It isolates and enhances speech while reducing harmful background noise so that users can hear speech and stay protected whilst remaining aware of their surroundings in high-noise environments.
Sensear's range of two-way radio and Bluetooth® headsets allows workers to have seamless face-to-face conversations in the work area without screaming and to communicate clearly on their two-way radios and Bluetooth-enabled devices.
Headsets' short-range feature allows workers to have headset-to-headset communication up to a range of 150 feet. This makes Sensear's SM1P headsets the perfect hearing communication solution for keeping a social distance in high-noise environments.
Headsets offer some of the highest ratings of up to 27dB NRR with standard headsets and up to 36dB NRR with double protection headsets to protect yourself from noise-induced hearing loss.
Noisy environments are tough to deal with, but with this knowledge, you can tackle them effectively. Try our interactive headset selector tool or download our Buyer's Guide to learn more about our innovative SENS® Technology and hearing protection headsets.
Hear Speech and Stay Protected!