Every year, people around the world invest time in creating a list of New Year's resolutions they hope to keep. In fact, about half of adults in the United States make them, according to IFLScience.com. The troubling thing is that only about 10% end up keeping them longer than a few months.

By this time, you've probably read quite a few of these lists stating the top resolutions to reach goals in your personal life, but what about at the workplace? In our line of work, it's critical that we're constantly vigilant for new opportunities to protect employees' hearing safety, and the New Year is a great time to look at common resolutions and use those for inspiration when developing our plans for the coming year.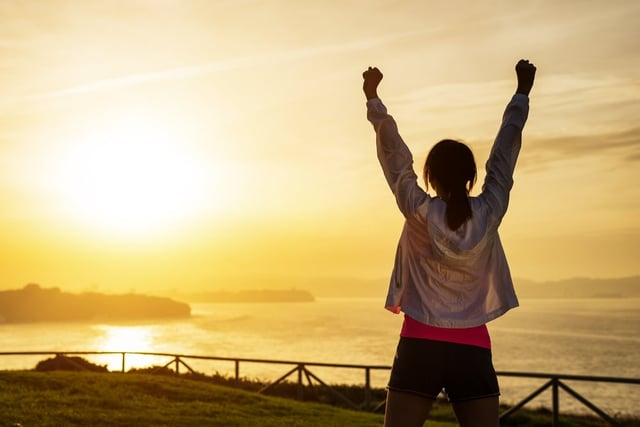 Typical New Year's Resolutions
To start, it's interesting to look at the most common New Year's Resolutions, and see how those can help us develop a set of our own. It won't surprise you to learn that, according to statistic-brain.com, The top three New Year's Resolutions include:
Losing Weight

Getting Organized

Spend Less, Save More
(You can read more about these, and learn what the other 7 are here).
Did you know that people who make resolutions are more likely to achieve their goals than those who don't? To this end, we've been working quite hard to help you achieve your hearing safety goals, and thought we'd use this opportunity to help you create your own list of New Year's Resolutions for your hearing safety program.
1. Losing Weight
As the first and most commonly listed New Year's Resolution (and one we constantly struggle with ourselves), we can see how this can apply to those of us developing and managing hearing safety programs. Safety Headsets—while initially lightweight—can become heavy over time, impacting the quality of work environment of workers who use them. In fact, if a headset is too heavy or uncomfortable, workers may choose not to wear them—a huge issue for anyone with a hearing safety program in place.
Thankfully, this is easy to achieve with a safety headset that doesn't require a battery. No battery (it's powered by your radio) making it lighter and more comfortable.
2. Getting Organized
As our second Resolution, getting organized can be the hardest thing we do. And one area that we struggle with is getting employees to follow OSHA safety guidelines. In fact, a poll of top challenges conducted by SafetyNewsAlert.com noted that getting employees to adhere to safety guidelines is one of the biggest concerns plant safety managers are faced with. Getting safety plans organized, put in place, and adhered to can be a sticky challenge for safety managers—since "getting senior management to buy into safety" ranked high on that report as well.
A great way to start getting your safety program organized is to ask the right questions. These might include:
Are employees rewarded for completing a job faster?
Are employees monitored for adherence to safety guidelines and OSHA standards?
Does the company culture and values reinforce safety, or are safety rules and regulations seen as more of a nuisance?
Do employees understand how a safe work environment not only impacts themselves but their fellow coworkers as well?
Is there accountability for adhering to safety rules and regulations?
Once you get an answer to these questions, and you've created your hearing safety program, you want to ensure its use. Three ways to help make sure employees are using your hearing safety devices include:
Management commitment – Let employees understand that management and supervisors are sincere about a safe environment for all workers.
Selection – Match HPDs to each situation. Varying equipment and communications requirements in work areas may result in different solutions. Ideally, solicit input from the workers themselves to provide a feeling of participation in the selection process. No one knows the job site environment better than the workers who spend the most time there.
Training – Be sure employees are properly informed of the need for protective equipment and trained on how to wear them effectively. Training should be repeated on an annual basis or as job assignments change.
By getting organized, having a hearing safety program in place, and making sure that employees are using your HPDs, you'll help make sure that you (and employees) have a healthy New Year.
3. Spend Less, Save More
We've all been hit with budget cuts and tasked with making our safety dollars stretch further—but to also make sure that we are providing the right hearing safety technology and plans to ensure that employees are safe.
So this year, we'll resolve to spend less on hearing safety, but achieve more (better) protection and communication. In addition, by providing the best hearing safety protection device for the money, you can reduce the potential occurrence of health-related insurance claims that involve hearing loss.
Over a two-year period from April 2012 to March 2014 hearing loss claims awards numbered over 5,000, at a cost of over $143 million. And, according to OSHA (Occupational Safety & Health Administration), about 30 million people are exposed to hazardous noise a year on the job. When coupled with the number of claims there are, this number can really add up.
There isn't just a financial cost to the company—there's a human toll as well. For example, employees suffering from hearing loss can experience:
Physical stress
Psychological stress
Frustration and isolation…
…All of which can impact their ability to communicate and perform their job well.
If you're resolving to spend less this year, here are three things you can do to help your employees protect their hearing—and your bottom line:
Make sure you have a hearing safety protection program that covers local, regional, state, and federal guidelines.
Monitor your environment. There are a number of monitoring meters out there to gauge noise levels from robust sound tools to iPhone apps.
Upgrade your hearing safety equipment. There have been a number of recent advances in hearing safety devices, including Bluetooth® safety earmuffs, and intrinsically safe headsets.
While this is a great place to start, we are sure there are other hearing safety New Year's Resolutions you can think of. We'd love to hear how you're resolving to improve your safety this year.
Are you interested in learning how Sensear's Bluetooth®, intrinsically safe smart muffs, and smartPlugs™ support situational awareness? Talk to a rep today.