As we spend time with our growing portfolio of global Oil and Gas customers, it always amazes me how much confusion exists within the working population around the requirements for Intrinsically Safe Certification. Some customers believe that a Two-Way Radio is Intrinsically Safe because it has an IS battery.
This two-part blog is designed to shed some light on Intrinsically Safe Certifications and what they mean for headsets that are deployed in environments where Explosion Protection is required.
There are several methods of Explosion Protection for electrical equipment. With Sensear headset products, as is with most headsets; we employ the Intrinsic Safety method.
What is an Explosive Atmosphere and Why Is Intrinsically Safe Required?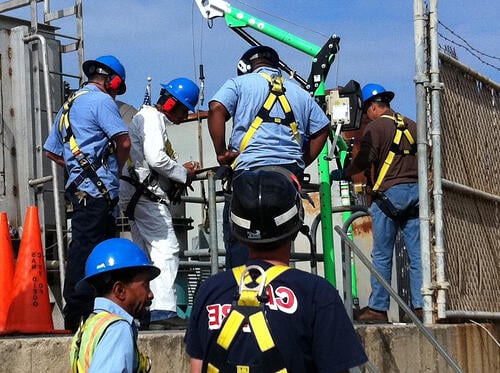 An explosive atmosphere can be caused by the presence of flammable materials such as gas, vapors, liquids, or solids that can react with oxygen and sustain a fire or explosion when initiated by a spark or hot surface.
In normal use, electrical equipment can create sparks in switches, connectors, and other places; and may also generate heat. These sparks and heat sources can become ignition sources in explosive environments.
The Intrinsic Safety method of explosion protection restricts the available electrical and thermal energy in circuits by restricting voltages and currents and employing circuit design techniques to reduce the impact of fault conditions. This makes the electrical circuits themselves safe for use in their rated explosive environments by being incapable of creating an ignition source.
Intrinsically Safe products must be certified by regional standards that vary by country or area of the world. The four main certification agencies are ATEX – Europe; UL – USA; CSA – Canada; IECEx – Global.
For equipment to be safe for use in a plant, the classification category for the equipment must be the same or better than that required by the plant.
Tune in for Part Two where we will explain the hazardous materials classification system and how you know your communications headset is meeting the Intrinsic Safety Requirements for your work environment.
---