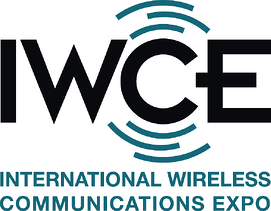 Since 1977, the International Wireless Communication Expo (IWCE) has been the authoritative annual event for communications technology professionals. Held March 18-19 in Las Vegas, NV, this conference will feature over 350 exhibitors, showcasing the latest products and trends in the industry. Over 7,000 technology buyers attend, representing a diverse group of industries including government/military, public safety, utility, transportation, and business enterprises. Sensear will be exhibiting at IWCE in booth number 1952 and will be introducing our new smartPlug™ speech enhancing noise suppressing (SENS®) in-ear headsets.
"We are extremely excited about the introduction of the smartPlug™," said CEO Peter Larsson, "The smartPlug™ is unlike any other in-ear headset on the market today and provides an effective solution for so many challenges in high noise industries."
The smartPlug™ features an innovative ground-up design; a maximum volume of 82 dB, and in-ear mic pick up, enabling the user to clearly pick up speech from the inner ear canal. Equipped with Sensear's industry-leading SENS® Technology that enhances speech and suppresses noise, users of the smartPlug™ are able to communicate safely in high-noise environments, while effectively maintaining 360° situational awareness.
Going to IWCE? Our high noise communication specialists will be on hand at IWCE to demonstrate the new smartPlug™. Schedule an appointment to see the smartPlug™ in action.
What Can You Expect to See at the Show?
In addition to having our line of communication headsets on hand, Sensear will be demonstrating their use with industry-leading products such as:
Sensear will also be on hand at the JVCKenwood Booth #1221 for product demonstrations. JVCKENWOOD USA Corporation, Communications Sector, is a worldwide manufacturer of analog and digital two-way radios, including P25 compliant and NEXEDGE® radios that use the NXDN® protocol. Kenwood provides complete custom systems, mobiles, and portables for critical infrastructure, public safety, government, as well as, business and industrial applications.
Sonim Technologies, maker of the world's toughest smartphones for extreme environments, has created communications and information platforms for first responders and public safety agencies who face mission-critical situations every day. "Sonim has put in the time and resources to build a complete end-to-end solution that provides first responders nationwide with a plan for best communication practices utilizing the latest technology and is FirstNet-ready," said Colin McWay, CEO of Mutualink. "Their new rugged smartphones are purpose-built for extreme work environments, but what really separates Sonim is their initiative and investment in creating a full platform to support public safety communication solutions." To see a Sensear headset in action with the rugged Sonim smartphone, stop by the Sensear booth for a demonstration.
Motorola Solutions is a leading provider of mission-critical communication solutions and services for public safety and commercial customers. Through leading-edge innovation and communications technology, it is a global leader that enables its customers to be their best in the moments that matter. Stop by the Sensear booth to try one of our headsets in combination with a Motorola two-way radio.
Mark Your Calendar!
Sensear's own Aston Nolan will be participating as a panelist during the educational session Noise, Interference, and Audio Quality:
Thursday, March 19th
3:30 pm – 4:45 pm
We're looking forward to IWCE and giving people the opportunity to "Hear the Difference" with Sensear!
For complete IWCE show details, visit http://www.iwceexpo.com.