September 29th, 2016: Miramar, Florida:
The new SM1P elevates Sensear's portfolio of smart headsets by providing new features and benefits to improve safety, reliability, and productivity. This new industrial headset offers a robust design adhering to higher noise reduction standards of up to 27dB NRR when measured in accordance with ANSI S3.19 -1974 (up to 33dB SNR, when measured in accordance with EN352-1 and EN352-3; 31dB, class 5, when measured in accordance with AS/NZS 1270:2002). The SM1P will replace the SM1xSR (blue headset) in Sensear's portfolio and Smart Group offering.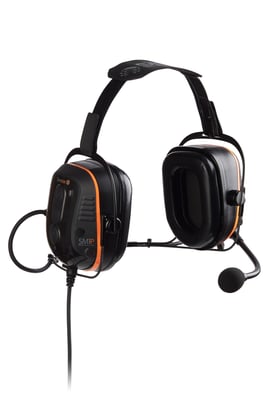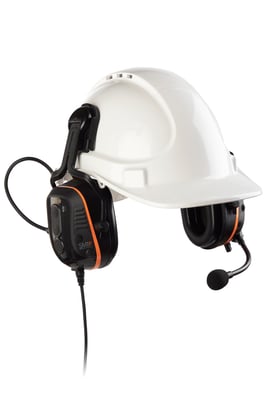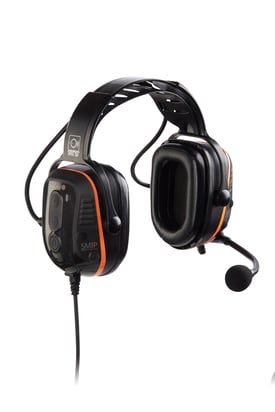 The SM1P's upgraded Bluetooth® module allows for the streaming of audio to the headset, a valuable feature for users that listen to music during long work shifts in high-noise environments. The headset uses Sensear's SENS® technology to enhance speech and suppress noise while the noise-canceling boom mic filters out background noises so that only speech is transmitted through the microphone.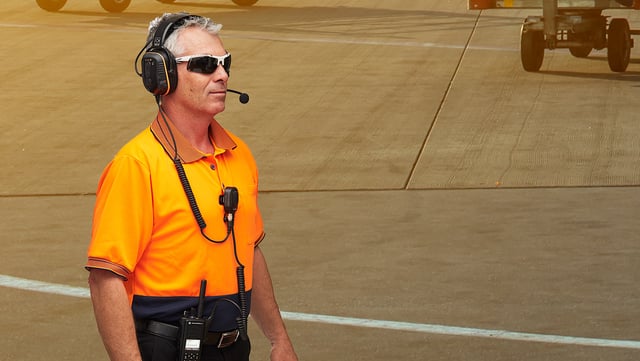 "The SM1P continues Sensear's rich tradition of creating quality personal protective equipment that boosts user safety and communication," said Marty Tynan, Sensear VP of Sales for the Americas and Europe. "Our patented SENS® technology heightens their awareness by providing users with 360° alertness and allowing them to communicate with nearby workers."
In addition to higher noise reduction capabilities, upgraded Bluetooth®, and Sensear's SENS® technology, the SM1P also provides 4 methods of communication:
Two-Way Radio
Cellular Bluetooth
Short Range Headset-to-Headset
Close Range Face-to-Face
"The SM1P is compatible with many of the best-selling two-way radios in the marketplace today from Motorola and Kenwood. Compatible cables for Vertex, Hytera, ICOM, Harris, and Tait two-way radios are in the works. All two-way radio connection cables will include an in-line PTT button making it easier for the user to communicate via two-way radio," said Omar Haji, Sensear Sales Director for Australia, New Zealand, & Asia-Pacific.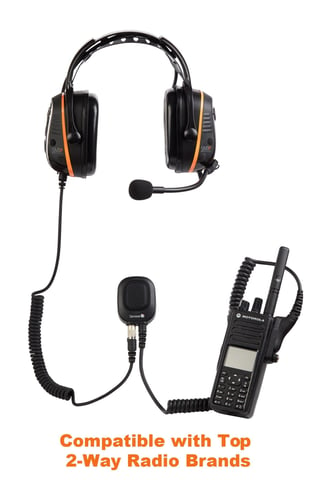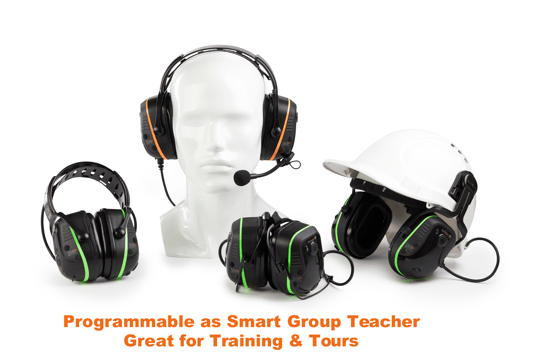 The new headset can easily be programmed as a Smart Group Teacher Headset. Using the SM1P with companion Student Headsets, the Smart Group is the solution for manufacturing plants that have factory tours, on-the-job training, or work teams in high-noise environments. Short Range headset-to-headset communication has been enhanced with additional channel banks and a simplified user setup.
Sensear is accepting orders for the SM1P through local Sensear dealers. The headset is available in headband, behind-the-neck, and helmet versions. Noise reduction ratings vary by style.
About Sensear: Sensear is a global leader in developing and manufacturing best-in-class digital over-the-ear and in-the-ear headsets for use with two-way radio and Bluetooth® communication devices in high-noise and industrial environments. Learn more about the SM1P as well as more info about hearing protection by visiting the Sensear Blog.