Another outstanding International Wireless Communications Expo (IWCE) is in the books as Sensear celebrated 10 years of providing world-class hearing protection and high-noise communication solutions.
Sensear announced the intrinsically safe certification for the SM1R as well as an upcoming intrinsically safe smartPlug™. Sensear provided live demonstrations of compatibility with devices from leading manufacturers like Motorola, Kenwood, Hytera, ICOM, Tait, Vertex, Harris, and Sonim.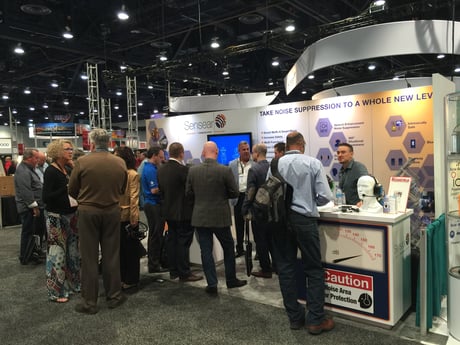 The new SM1R was on display working with two Motorola XPR3300 radios. This new headset from Sensear is lighter weight and draws power from the radio without needing a battery on the headset.
"Our new SM1R is a hit with organizations that have multiple shifts, like ground crews at airports, workers in manufacturing plants, and any engineering teams working in noisy environments," said Marty Tynan, VP of Sales for Sensear. "It's also the perfect rental companion for jobs like construction that require a short-term use of communication equipment."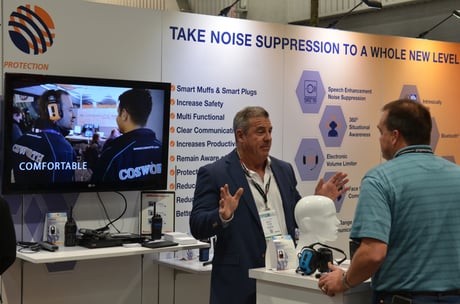 In addition to the SM1R, Sensear highlighted the IS-SDP, which is the only Intrinsically safe headset with Bluetooth® and dual protection on the market. Sensear is accepting orders for the new SM1R and the IS-SDP through local Sensear dealers. The headsets are available in a headband, behind-the-neck, or helmet mount version. Learn more about the SM1R and IS-SDP as well as more info about hearing protection by visiting the Sensear Blog.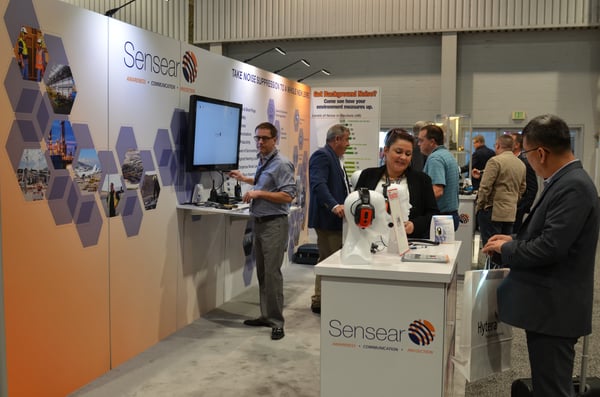 About Sensear:
Sensear is a global leader in developing and manufacturing best-in-class digital over-the-ear and in-the-ear headsets for use with two-way radio and Bluetooth® communication devices.
Founded in 2006, through a unique partnership with the University of Western Australia and Curtin University driven by industry demand, Sensear's patented SENS® Technology simultaneously enhances speech, and suppresses background noise so that users can verbally communicate, protect their hearing, and still maintain 360° situational awareness of their surroundings in noisy environments such as oil & gas, mining, construction, heavy manufacturing, and other industrial workplaces.
Sensear partners with some of the world's leading companies with helping them solve their high noise communication challenges. Sensear with its ISO 9001:2015 certification shows the company's commitment to the design, manufacture, and repair of products that meet the demands of our customers' high-quality standards. Sensear is based in Belmont, Australia, with offices in North America.