January 26th, 2016: Miramar, Florida:
Sensear has announced the opening of a new office in South Florida. The office location at 3350 SW 148th Ave in Miramar, Florida will act as the sales and marketing headquarters for Sensear and the main support hub for the Americas and Europe. In conjunction with the move, Sensear has hired Janine Rives as their Director of Sales Support.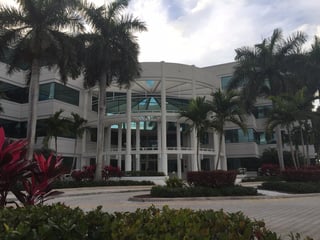 Sensear hopes to leverage the new office as well as her experience in over 20 years of managing channel support in the radio and electronics industry in an effort to provide increased support to the American and European markets. Rives has had deep involvement in sales, marketing, and service activities, first as a Senior Account Manager at (STACI, Inc.) Sasha Technologies and Circuits International and then in her most recent position managing inside sales support for a greater part of the US and Latin America at Hytera America.

"Janine is an essential addition to our team. We've recruited another key component with years of involvement and success in the wireless communications industry," says Marty Tynan, Sensear VP of Sales. "I expect our Miramar office to grow along with the demand for our products as we continue to introduce Sensear solutions to new customers."

Her role will include the overall administration of the office in Miramar as well as providing trials for prospective customers. Rives will also manage customer service tasks such as product inquires, shipping estimates, inventory and provide customers with updates on order status.

Rives says of her new position, "When contacted by Sensear, I immediately did some research into the markets they serve. What attracted me most was the untapped potential. It turns out noise is one of the most common occupational hazards out there. Studies have shown that about 17% of the US workforce is exposed to harmful noise at work. Those workers still need to communicate and Sensear allows them to do this as well as protect their hearing and keep aware of their surroundings using SENS technology."

Sensear is currently looking for additional partners in select areas to join its dealer network; interested parties can call 1-888-973-6732. Learn more about how Sensear has helped customers communicate in high-noise environments by visiting www.sensear.com.

About Sensear: Sensear is a global leader in developing and manufacturing best-in-class digital over-the-ear and in-the-ear headsets for use with two-way radio and Bluetooth® communication devices in high-noise and industrial environments.