July 23rd, 2015: Perth Australia: Sensear, a global leader in developing and manufacturing best-in-class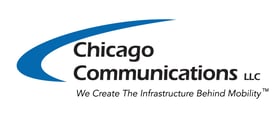 digital communication headsets is pleased to announce our newest dealer, Chicago Communications, who will be serving customers throughout Northeastern Illinois and Northwestern Indiana.
Chicago Communications LLC has been a wireless communication integrator of voice and data solutions for over 50 years. Their products and services help the public contact first responders through dispatched 911 and radio solutions, and their management resources and technical support services are unique in the communications industry.
"Chicago Communications fully understands the concerns associated with system implementation" said CEO Peter Larsson "we're tremendously excited that they're part of our team."
To learn more about Sensear and Chicago Communication's services and products visit: www.sensear.com/Chicomm
About Sensear:
Sensear is a global leader in developing and manufacturing best-in-class digital over-the-ear and in-the-ear headsets for use with two-way radio and Bluetooth communication devices. Founded in 2006, through a unique partnership with the University of Western Australia and Curtin University driven by industry demand, Sensear's patented SENS technology simultaneously enhances speech, and suppresses background noise so that users can verbally communicate, protect their hearing, and still maintain 360-degree awareness of their surroundings. Sensear is based in Belmont, Australia, with offices in North America.
About Chicago Communications
Chicago Communications, LLC came into existence on October 1, 2004 to provide sales, installation and maintenance of communications equipment throughout the Chicagoland area, much like that of our predecessor. Its principals - Cindy Glashagel, Kurt Hessler and our business advisor Ken Hessler - have over 100 years of experience in the radio communication industry, primarily through their many years of valued service with Motorola Solutions.
Chicago Communications is your wireless communication integrator of voice and data solutions. We improve operations and safety in businesses by getting information to those who need it when they need it. We expand your connectivity by enhancing cellular and WiFi coverage within buildings. By servicing what we sell, we extend the lifespan of your equipment purchases.
PR Contact:
Ona Blanchette

t: +1 (603)589-4072
e: ona.blanchette@sensear.com