We are excited to announce our brand-new helmet mounts for our entire line of smart industrial headsets.
These rugged, coated stainless steel helmet mounts are built for the toughest environments while allowing more adjustability and comfort for the user. The improved fit provides superior protection against harmful noise while standing up to the most abusive applications.
Sensear offers a full range of Smart Industrial Headsets with a variety of helmet mount adaptors that work with most hard hats and helmets. With most industries now leaning more towards using Type 2 climbing helmets such as Petzl, we're keeping up with the trends.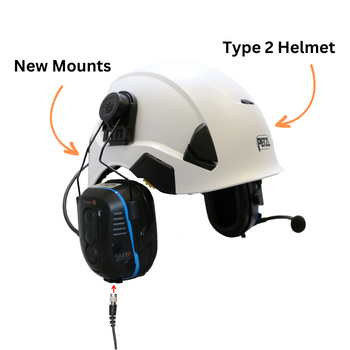 Our new helmet mounts are available for purchase now in our online shop or by contacting one of our sales reps at sales@sensear.com.