Solving High Noise Communication Problems in the Yachting and Boating Industry
---
Whenever we think of Yachts and boats, the first thought is peaceful islands and beautiful sunsets. But many staff members working on these boats and yachts need to also think about hearing protection and communication as well, especially in regards to emergency situations?
Noise Levels in a Boat / Yacht
The noise of generators, engines, water pumps, air conditioners, and many other devices join together to make high noise and can make safety and communication difficult. These headsets should not only be used in the engine room, but any location where high noise levels may create a problem, such as the wing station when docking or the anchor locker when pulling anchor. They are a great way to keep proper hearing protection in these areas as well as keeping open lines of clear communication with the Pilothouse. Sensear is the perfect solution for workers in the Yachting and Boating Industry.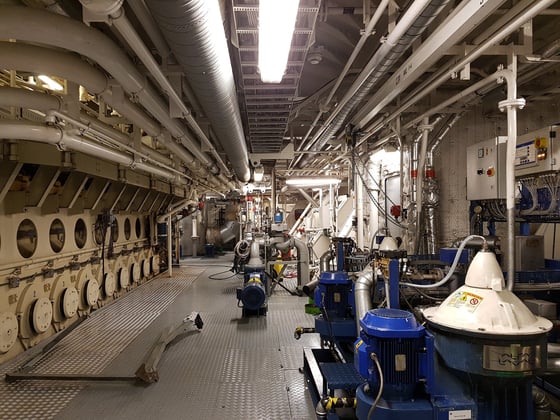 Boats Earplugs and Boat Headsets
Sensear has a wide variety of headsets to meet your different requirements. Sensear is a global leader in developing and manufacturing best-in-class digital Communication and Active Listening Headsets and Earplugs for use in high noise and hazardous environments.
Wireless Bluetooth Headsets and Earplugs for Boating and Yachting
Sensear's range of Bluetooth headsets are powered by its groundbreaking SENS high noise communication technology that elevates speech and suppresses dangerous background noise so workers can hear speech and stay protected in high noise environments.
Communication Headsets for Boats and Yachts
Workers can have seamless face-to-face conversations with workers in the work area without screaming and communicate clearly on their Bluetooth enabled devices, all while protecting their hearing. Some models come equipped with built in short range for headset to headset communication or they can be connected to two-way radios for longer ranges.
Sensear is solving high noise communication problems for many of the world's leading Yachts and Boats Companies including the following:

Also, read our Customer Testimonials and Blogs please click the below links:
1) How Two-Way Radio Headsets Prove Crucial at Sea?
2) The Changing Face of Hearing Protection in the Transportation Industry