Digital Communication: It's What Sets Us Apart
---
High Noise Communication Devices are Embracing Digital Technologies
From ruggedized digital smartphones to digital two-way radios, the industrial communication arena is adopting digital communication technologies because of their flexibility, quality of performance, and their ability to enable new functionality with ease. Sensear's communication headsets are at the forefront of digital technology; we were the first industrial headset company to embrace smart digital signal processing as our core technology backbone. The result is enhanced performance, greater flexibility, better speech separation capability, and the availability of connecting to a wide range of digital and analog communication devices.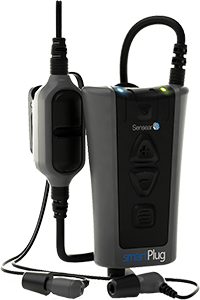 CONNECT TO MOST COMMUNICATION DEVICES, DIGITAL OR ANALOG
Digital and Analog Two-Way Radios (inc. intrinsically safe)

Digital Smart Phones and Ruggedized Phones (inc. intrinsically safe)

Digital Smart Tablets and Ruggedized Tablets (inc. intrinsically safe)

VoIP Phones

Wireless Bluetooth-Enabled Devices

Wired Devices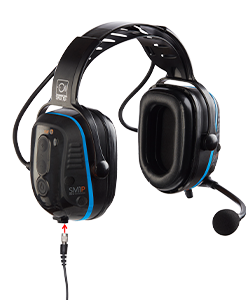 EMBEDDED DIGITAL FLEXIBILITY WITHIN THE COMMUNICATION HEADSET
Enables software upgrades for latest performance

Customize settings for unique customer requirements

Functionality adjustments based on customer requests

Digital platform for layered software enhancements

Ease of firmware/software changes for device compatibility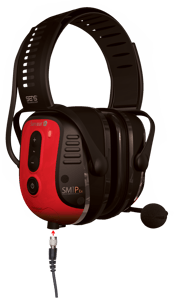 SUPERIOR CLARITY OF COMMUNICATION AND SPEECH ENHANCEMENT
Enhances pure digital sound quality

Award-winning

speech separation technology

Situational awareness is maintained despite speech enhancement

Allows speech in extreme noise environments

Headsets adapt on the fly to different noise environments

Performance is maintained across all devices
Sensear's Unique Technology
Sensear's industry-changing SENS® Technology simultaneously combines speech enhancement with noise suppression to deliver total high-noise communications and protection solutions by recognizing the different properties of speech and background noise. SENS® enables users to remain aware of their surroundings, communicate in noisy environments, and protect their hearing from harmful noise.