Solving High Noise Communication Problems at Entertainment and Sporting Events
---
Concerts, entertainment and sporting events at stadiums, convention centers and festival grounds bring in some of the largest number of attendees. The majority of staff working during these events have a critical requirement to communicate with colleagues. Traditional hearing protection or noise canceling headsets restrict the workers' ability to communicate.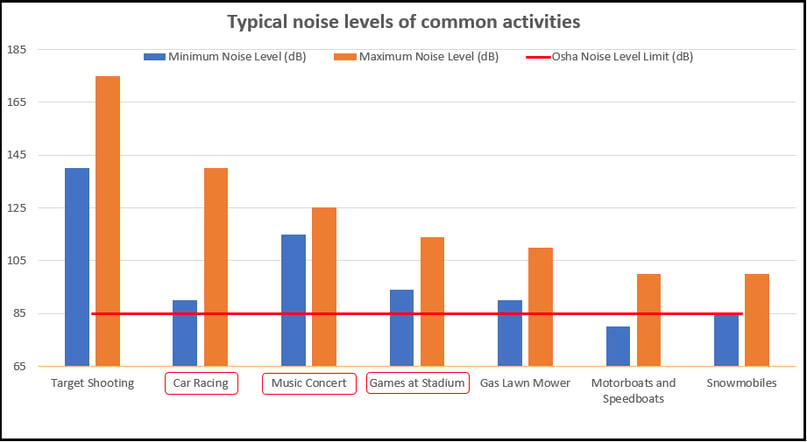 Sensear's range of Two-Way Radio and Bluetooth headsets and earplugs are powered by its groundbreaking SENS® high noise communication technology that elevates speech and suppresses dangerous background noise so staff and crew members can hear speech and stay protected in high noise environments. This capability increases safety and security at stadiums, convention centers and festival grounds.
Staff and crew members can have seamless face-to-face conversations with other staff in the work area without screaming and without removing their headsets. They can also communicate clearly on their Two-Way radios or Bluetooth enabled devices, all while protecting their hearing. Sensear is the perfect solution for workers in the high noise sports and entertainment industry.
Heavy Duty Sensear Two-Way radio / Bluetooth Headsets with noise cancelling boom mics. and Smart earplugs with in-ear microphones are ideal for loud, chaotic concerts, conventions, and sporting events. They are designed to be lightweight and durable while providing hearing protection, 360° situational awareness and clear simultaneous communication via multiple methods; Two-Way radio, Bluetooth enabled devices, Short-Range (headset-to-headset) and face-to-face via SENS® Technology.
Did you know that Sensear Headsets have been used during super bowl halftime events by film crew and staff members and by security at other sporting and entertainment events? See the events and law enforcement case study.