Solving High Noise Communication Problems in the Food Processing / Food Manufacturing Industry
---
Hearing Protection in the food processing industry is somewhat different than it is in other industries. In the Food Processing Industry employers must protect workers' hearing as well as maintain the purity of the product. Some types of Food Processing require the need for Intrinsic Safety as some dust particles, such as Flour can be explosive in the air or if allowed to build up on equipment.
The U.S. Occupational Health and Safety Administration (OSHA) requires food processing industry employers to provide hearing protection to their employees when noise exposure equals or exceeds an 8-hour time-weighted average (TWA) of 85 dBA or more. Providing proper hearing protection for employees can sound challenging when the facility has strict health and safety requirements.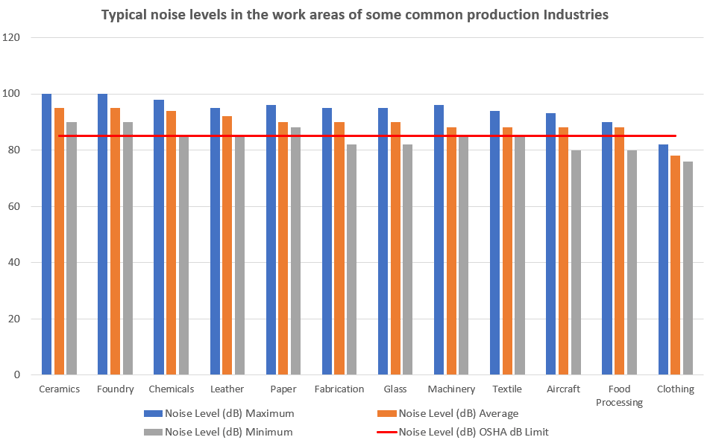 The majority of workers in the Food Processing Industry have critical requirements to communicate with colleagues. Traditional hearing protection headsets restrict the workers' ability to communicate.
Sensear's range of two-way radio and Bluetooth headsets are powered by its groundbreaking SENS high noise communication technology that elevates speech and suppresses dangerous background noise so workers can hear speech and stay protected in high noise environments.
Workers can have seamless face-to-face conversations with other workers in the area without screaming and are able to communicate clearly on their two-way radios or Bluetooth enabled devices, all while protecting their hearing. Sensear is the perfect solution for workers in a food processing environment.
Sensear is solving high noise communication problems for many of the world's leading Food Processing Manufacturers: