When considering noise reduction for a workplace, it can seem that there is a trade-off between either noise cancellation to prevent distraction and hearing loss, or communication and being aware of their surroundings using sound.
However, can workers both protect their hearing and stay alert to workplace hazards?
Yes, they can. To provide the best possible safety for your team, it's important to provide proper electronic hearing protection equipment, training and situational awareness. These measures will allow workers to naturally adapt to their surroundings, communicate effectively and minimize all concerns regarding excessive noise.
Here are the main factors which need to be considered when providing solutions to help your team focus effectively and safely in the workplace.
Situational Awareness
Recently, there have been advancements in noise suppression technology which offers hearing protection together with a built-in situational awareness feature. The logic being that equipping workers with hearing protection without situational awareness is like giving them eye protection that doesn't allow them to see or gloves that do not allow them to hold and grab items.
This built-in feature allows people to be protected from noisy workplace environments, while providing them with reduced sound input to still provide the audio cues which alert them to dangers such as an oncoming car.
For those who require Dual Hearing Protection, there are some industrial noise suppression headsets available which combine 360-degree Situational Awareness with dual protection while also allowing for face-to-face vocal communication too.
Digital Communication
Digital communication headsets offer some significant advantages over the traditional analog noise reduction headset. The most important benefit is the ability to perform digital speech processing.
This key feature means that the headset has the ability to implement complex speech processing algorithms which increase the audibility of speech from both the wearer and surrounding team members, all while suppressing excessive ambient noise. The digital signal processor is able to identify and differentiate a variety of noise classes and then activate processing algorithms to suppress background sounds while boosting speech signals.
These new features have transformed the ability of noise-blocking headphones or noise reduction earmuffs to deliver exceptional communication abilities within industrial environments that expose team members to dangerous noise levels.
Communication Capabilities
Noise cancelling headsets are fine for use on airplanes, or in an office environment to reduce background noise where solitude is acceptable.
However, this is not always the case when teams need to give verbal instructions, discuss and listen.
If communication is critical to your work environment, it's important to consider the clarity of an enhanced communication headset. You don't want your team missing an important phone call or conversation just because they work in a noisy environment.
In those high noise environments where communication and situational awareness are critical, there are high-noise communication headset solutions with digital Noise Suppression and Speech Enhancement Technology.
The solutions allow:
Face-to-face communication

Communication over a short range using intercom technology

Long-range communication when connected to a two-way radio or cell phone

Maximum noise output, which filters sound into the listener's ear at a safer level of 82 dB, from a noisy environment of around 105 dB.

A 360-degree binaural hearing experience for optimum situational awareness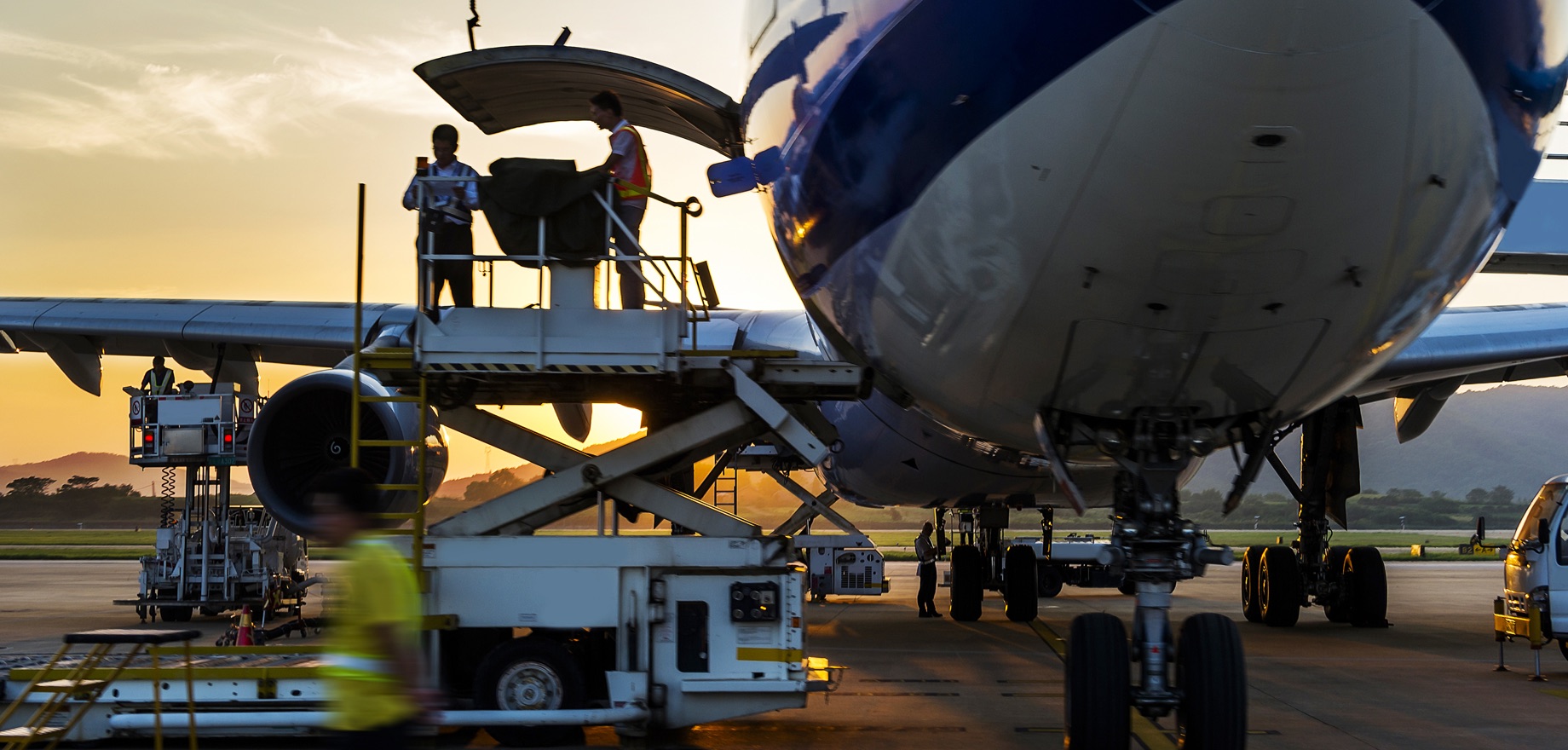 Wireless connectivity
Digital noise reduction technology can also provide digital wireless connection across devices, allowing your team to communicate effectively at range.
Noise cancelling Bluetooth headsets can pair with digital smartphones and devices. When combined with the range and flexibility of digital two-way radios, your team can be equipped with an effective wireless Bluetooth two-way radio solution.
These wireless systems are safer and offer high speech quality interfaces which enhance the performance over traditional analog systems, all while offering superior hearing protection.
Configurable to your specific industry
Every workplace and industry is different.
Just like workers in a manufacturing plant experience different conditions to those in transport or a warehouse, digital communication headsets are configurable and programmable to adapt to each workplace.
This means the levels and processing algorithms can be adjusted to specific industrial work environments and specific customer needs.
For example, Sensear has been asked to modify the firmware in our Intrinsically Safe Headset device for a number of Oil and Gas organizations in order to meet specific noise thresholds within their environments.
These bespoke modifications mean that you're always able to ensure the best possible solution for your workplace.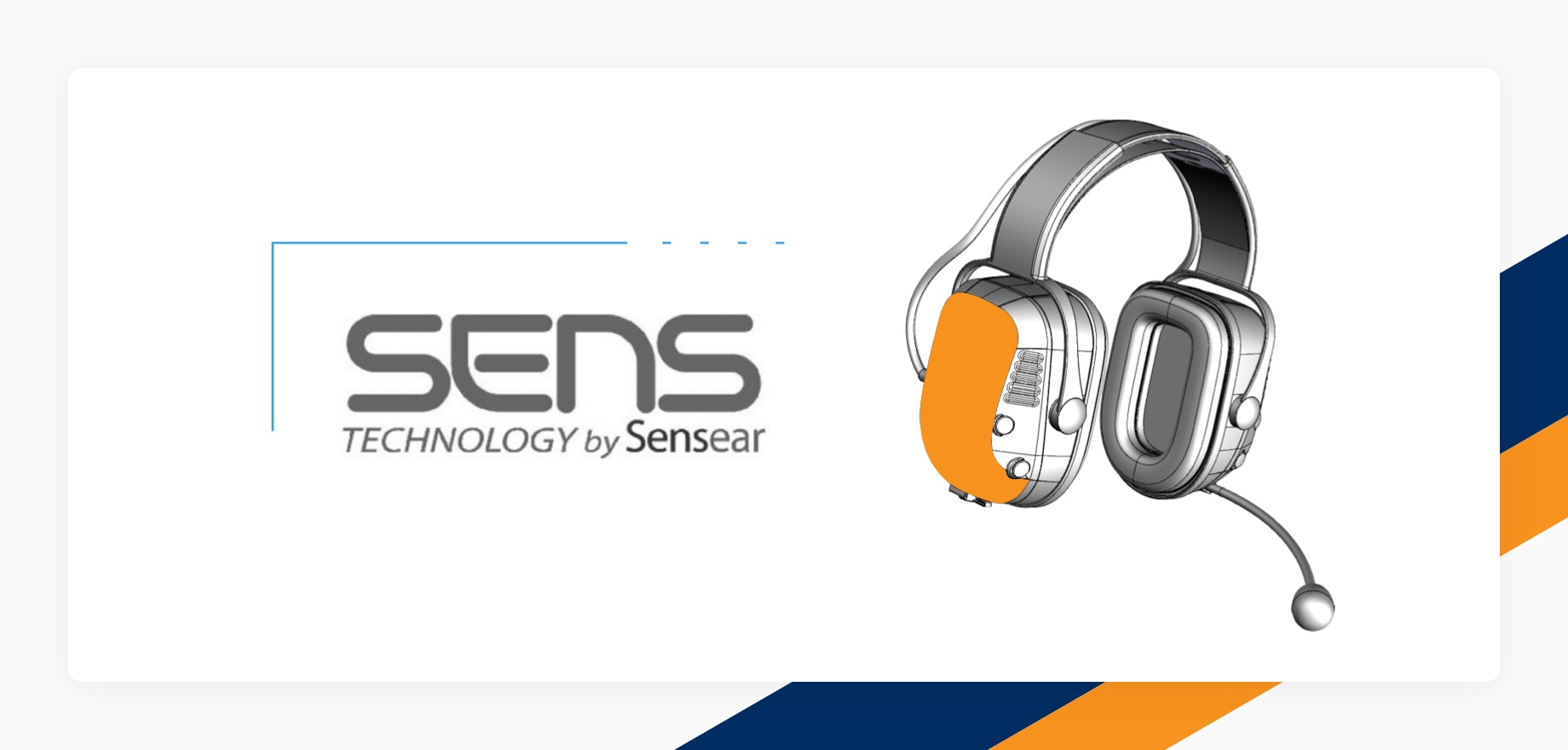 Sensear SENS technology
At Sensear, we have revolutionized industrial hearing protection by providing superior hearing protection, communication ability and situational awareness all in one piece of equipment.
This technology is known as SENS.
Industry-leading Speech Enhancement Noise Suppression technology (SENS) allows users to effectively communicate clearly in dangerously loud workplace environments without user harm or fatigue.
With SENS™ Technology, the wearer receives three important benefits:
hearing protection

360º situational awareness, and

the ability to communicate effectively in a high noise situation.
This innovative SENS™ Technology provides speech enhancement and noise suppression by isolating and elevating speech above the background noise, while suppressing dangerous background noises to a safer level (82dB) with our programmable volume limiter. It is also customizable to a specific environment as required, to ensure it provides your team with the optimal solution.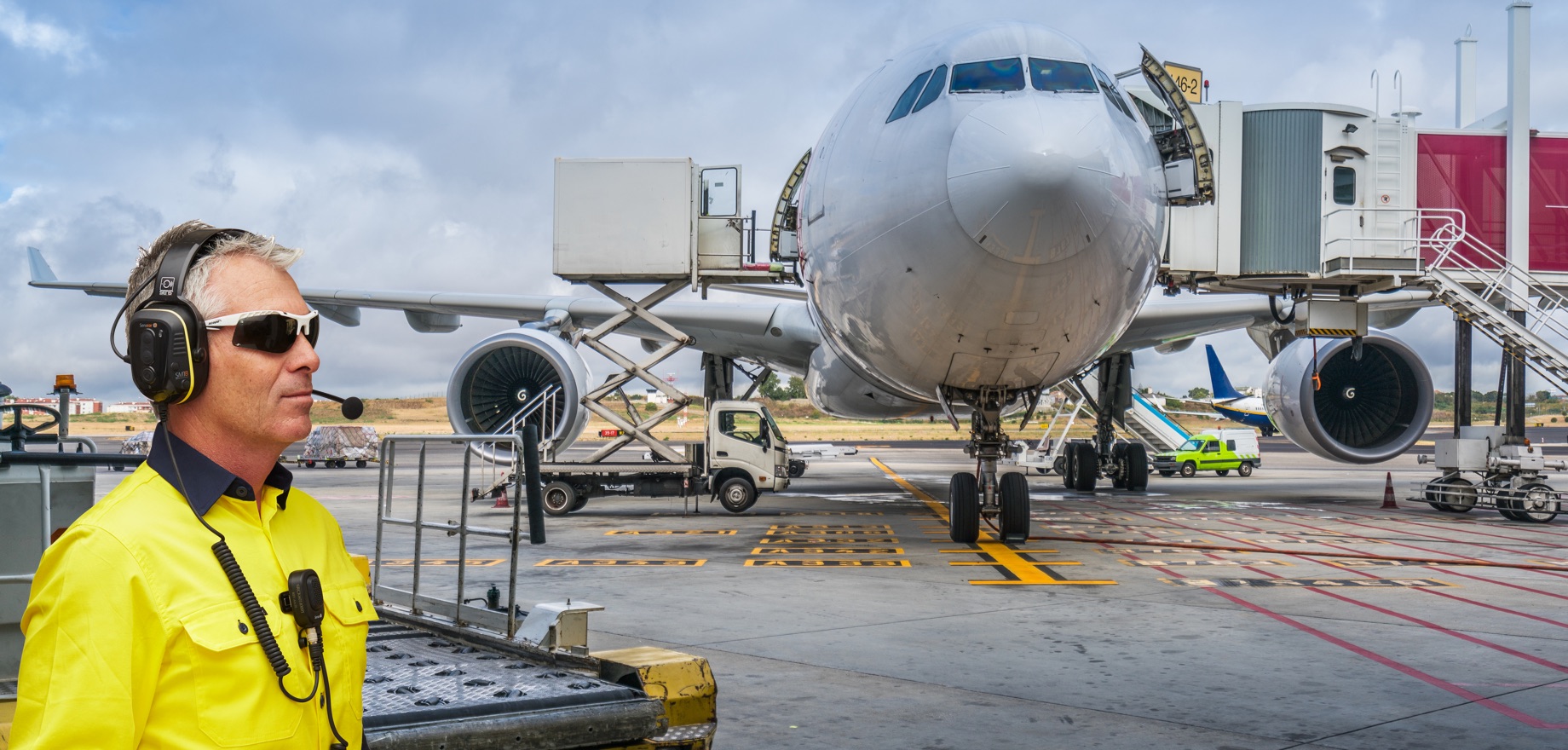 The SENS volume limiter
The volume limiting ability takes all external sound input, from two-way radio, short range headset-to-headset communication, face-to-face communication, Bluetooth and the surrounding environment, and processes it into a much safer level of 82 dB for the wearer. This allows your team to still hear necessary sounds to listen effectively and have situational awareness, without the risk or distraction of excessive noise.
To achieve this, SENS™ Technology has a built-in sound filtration system, which uses advanced digital signal processing to isolate specific sounds and adjust the algorithm to enhance desirable sounds, such as speech.
This provides crystal clear sound for the electronic hearing protection wearer, even in the noisiest workplace environments. The receiver on the other end of the communication also experiences the same sound quality as in the headset. This is because background sounds are filtered out of the entire communication process.
So even if a team member is working in a loud environment, they are still able to talk easily with someone in an office.