Sensear is excited to announce the addition of our latest hearing and communications expert to the Sensear team. Janet Gaffney joins Sensear with a deep experience in the Wireless Communications industry, holding various positions within manufacturers, and dealers.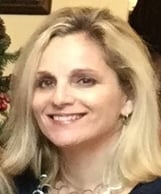 Most recently Janet worked for Chicago Communications, LLC leveraging her knowledge, and experience to develop strategic solutions and partnerships with key customers including; Airlines, Manufacturing, College Universities and Hospitals.
Prior to Chicago Communications Janet spent five years as VP of Global Operations for SteelSeries, Inc. Responsibilities Included:
Building a Global Operations team to support 30% growth YOY.
Worked closely with customers to ensure product met their requirement, on time delivery, and cost targets.
Negotiating customer, partner, and supplier contracts.
Janet spent twenty years with Motorola holding several positions within the Land Mobile and Cellular divisions. As Director of Business Operations, a few of Janet's accomplishments included:
Providing leadership to dealers, carriers, distributors, and retailers to ensure they met goals with margin and market share.
Collaborating with partners and customers to improve forecasting process to reduce on-hand inventory.
Received partner of the year award for best in class for demand management.
Janet is excited to become a part of the Sensear family and looks forward to meeting and collaborating with partners and customers to identify solutions for their communication needs. Please contact Janet at…..
Janet Gaffney Regional Sales Director at Sensear, Inc.
janet.gaffney@sensear.com
847-414-4976 mobile
www.sensear.com
Learn more about solutions for high-noise communications and the best practices in hearing protection by visiting the Sensear Blog.
About Sensear:
Since 2006, Sensear has been a global leader in developing and manufacturing best-in-class digital over-the-ear and in-the-ear headsets for use with two-way radio and Bluetooth® communication devices in high-noise and industrial environments.