Sensear is excited to announce the newest addition to the Sensear team.
Mr Cathal Tierney commenced as Chief Executive Officer and Executive Director of Sensear in late 2018 and brings a deep understanding of the wireless communications industry and great leadership necessary to take Sensear to the next level.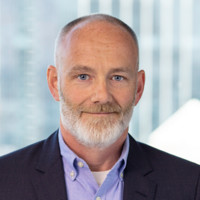 He was Director Product Management at Motorola Solutions and brings over 30 years of experience in engineering and innovation for smart mobile communication devices.
He previously served as Director of Engineering at Motorola leading US, Israel and Asia teams to develop breakthrough commercial tier radio product platform. He also pioneered the introduction of Bluetooth and GPS capabilities to radio accessories.
He earned an MBA from Northwestern University - Kellogg School of Management in the USA and is a graduate engineer of Dublin City University in Ireland.
Cathal is excited to become a part of Sensear and looks forward to collaborating with the team and leading the organization to achieve its full potential.
Learn more about solutions for high-noise communications and the best practices in hearing protection by visiting the Sensear Blog.
About Sensear:
Since 2006, Sensear has been a global leader in developing and manufacturing best-in-class digital over-the-ear and in-the-ear headsets for use with two-way radio and Bluetooth® communication devices in high-noise and industrial environments. www.sensear.com