Peter Larsson
CEO & Managing Director
Mr Peter Larsson commenced as Chief Executive Officer and Managing Director of Sensear in February 2014.
Peter was Vice President of Global Sales and Grid Modernization at Echelon Corporation and brings over 25 years of experience in building successful technology companies. He has successfully managed early stage businesses through significant revenue growth, has built high performing sales and marketing teams in a range of industrial markets and successfully managed the trade sale of a high growth business.
Peter spent the previous seven years in the Smart metering industry where he was responsible for the successful rollout of over 1 Million Smart Meters in Sweden, served as president and chief executive officer of LED lighting company Intematix Corporation and was the chief executive officer of MTC Corporation, where he negotiated two rounds of venture capital investment and led the company through its successful acquisition and integration with Echelon in 2003. Prior to MTC Peter spent 18 years with Fortune 500 material science company Raychem Corporation.
Peter has an enviable track record of success in sales and marketing, as well as in mergers and acquisitions from both sides of the negotiating table. His experience at Raychem, with worldwide P&L responsibilities of $225M and 500 employees, followed by his leadership in the more entrepreneurial environment at MTC, demonstrates that Peter possesses the skills necessary to take Sensear to the next level.
Peter earned an M.S.E.E. degree from Royal Institute of Technology in Sweden and is a graduate of the Harvard Business School Executive Program.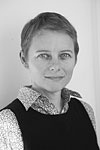 Diana May
Chief Financial Officer
Diana is a seasoned finance and operations professional with over 20 years international experience across a range of industry sectors including; technology, consulting, telecommunications, retail, manufacturing, distribution and franchising.
Diana has a successful history of managing businesses through periods of change covering rapid growth, IPOs, the integration of acquisitions and the divestment of asset portfolios. Prior to joining Sensear, Diana has held senior positions across a spectrum of large public companies, private ventures and family-owned businesses including Cable & Wireless, Rational Software, Baan and Leisure & Allied Industries.
Diana is a member of the Chartered Institute of Management Accountants.
Marty Tynan
Vice President of Sales, Americas.
Mr. Tynan brings with him over 30 years of sales experience in the radio communication industry and is a seasoned sales and management professional with a broad range of experience in channel management, direct sales, sales team development, as well as strategic and business planning in the technology arena with companies like Motorola, Wireless Communications, DoubleRadius and others in the radio communications and wireless broadband industry
He has multiple years of experience in working with large corporate environments and smaller, nimble high growth organizations dealing with both traditional, slow to moderate growth technologies and high growth, emerging, disruptive technologies.
His experience in working in environments where rigorous collaboration with multi disciplinary teams, such as engineering, marketing, and executive management is necessary will help continue the growth and success of Sensear in the Americas.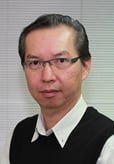 Hock Choon Gan
Director of Operations and Engineering
WIth over 25 years of Manufacturing and Project Management experience in high volume, high speed Original Equipment Manufacturer (OEM) and Electronics Manufacturing Services (EMS) environment Mr Gan has focused driving a plant's manufacturing operations to meet product delivery at optimum level of productivity, quality, and profitability Ensuring customer satisfaction and safe and conducive workplace is met.
His sound understanding of ISO certification and Lean Manufacturing Principles on Six Sigma, Kaizen, Kanban System, TPM,JIT, FMEA, and 5S and strong success in operations control driving continuous factory improvements and cultivating teamwork and motivation on sound project management and communication skills.
He is a results oriented, proactive, hands-on professional, team player, who is highly committed and practiced in Management by Walking Around (MBWA) and Open Door Policy.
HIs attention to detail, focus on driving consolidating efforts in team building that provide accelerated outcomes and promotes high level of satisfaction and motivation toward operations control and success in new product start-up and multi-million dollar global transfer programs