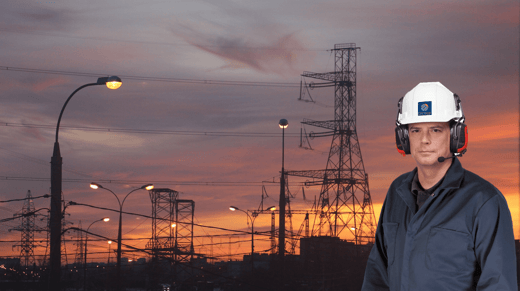 The utility companies are considering switching to Private LTE networks than buying internet service from a mobile operator mainly because of five main reasons: availability, reliability, security, high speed and cost-effective. Communication is extremely important for Utilities when the public network is down in the aftermath of a storm or some other major event.
Availability and reliability
Utilities depend on the data they receive from smart devices throughout their systems for a reliable customer service and efficiency and security of operations. Utilities plan to increase the number of connected smart devices by a factor of eight in the next decade. The amount of data generated by each device will also grow.
Though the focus in grid optimization and modernization efforts is on the smart devices like meters, inverters, sensors, etc. and the applications that analyze the data from these devices, but all this is possible only if the communications network carry that data without any failure. Private LTE wireless broadband are being implemented worldwide to help utilities modernize and optimize power grids and make them future-ready for new demands and business models. This will increase reliability and efficiency, while simplifying management.
Security
Utilities constantly worry about the cyber-attacks and they look for ways to reduce their vulnerabilities to it. A private LTE network can help reduce the exposure. Private Wireless LTE offers fully secure and robust networks. LTE Network provides multiple features relating to encryption and authentication. By implementing a closed network separated from the public Internet, utilities can reduce the chances of cyber-attack and improve their cyber security.
Guaranteed High Speed
Utilities need uninterrupted high-speed network (lower latency) than the cellular networks. On commercial networks, Utilities doesn't want to compete for limited bandwidth on a commercial network with others; they need a dedicated bandwidth for all essential grid communication to get through it each time, even when traffic from millions of users blocks the cellular networks.
Cost-Effective
LTE network is based on IP which allows consumers to host all communications on a single LTE and a fixed IP/Multiprotocol Label Switching (IP/MPLS) network, resulting in significant design, management and maintenance savings.
Communication for Utilities in Private Network
When utilities are switching to private LTE networks, their communication systems must be able to support this switch.
Sensear's hearing protection headsets are smart.
User gets up to 31 dB NRR (Noise Reduction Rating).
The built-in rechargeable (lithium-ion) battery gives up to 24-hour battery life and 5 hours charge time.
Users benefit from its wireless communication capabilities at short range with additional channel banks for headset-to-headset communication
Integrating the headset with existing two-way radio systems or Bluetooth® solutions allows workers to be part of the wider network.
It supports Bluetooth® cellular connection for conversation and audio streaming.
The headset pairs with Sensear's patented SENS® technology and a noise-cancelling boom microphone to allow users to have face-to-face communication in high-noise working environments while maintaining 360° situational awareness and protecting their hearing.
Sensear Headsets are selected by many of the world's leading Utilities

The popular hearing protections among Utilities
In-Ear / Earplug

SmartPlug (Pro-Full featured, with Bluetooth and Short Range)

The smartPlug™ is a digital in-ear hearing protection solution for use in some of the world's largest industries including utilities, where high noise is a part of the daily challenges to communications and hearing protection. The smartPlug™ is equipped with SENS™ technology which enhances speech and suppresses noise so workers in Utility Industry can communicate safely and effectively while maintaining 360o

situational awareness.



Over-the-Ear / Headsets

SM1B

Sensear's Battery Powered SM1B headset connects to both analog & digital radios to enable clear two-way communication even in 120dB noisy work environment. The two-way radio headset even has built in hearing protection and noise suppression technology so users are still aware of their surroundings.


SM1P02

Sensear's Bluetooth & Short-Range Headset SM1P02 delivers headset to headset communication without a radio but also has the ability to pair to a radio or a phone via Bluetooth® or removable wired connection. It supports Bluetooth cellular connection for conversation and audio streaming all while protection our hearing.
SM1P02 IS

Users of the SM1P02-IS Series headsets benefit from clear communication using its wired or wireless capabilities as well as face-to-face communication while still protecting their hearing and remaining aware of the surrounding work environment. The (IS) version is the perfect solution for your explosive environments that require UL, CSA or TIA certification such as explosive chemicals and fuels as well as combustible powders.
Need a communication headset, but not sure where to start? Use our interactive headset selector tool or download our Buyer's Guide to learn more about our innovative SENS technology and hearing protection devices.