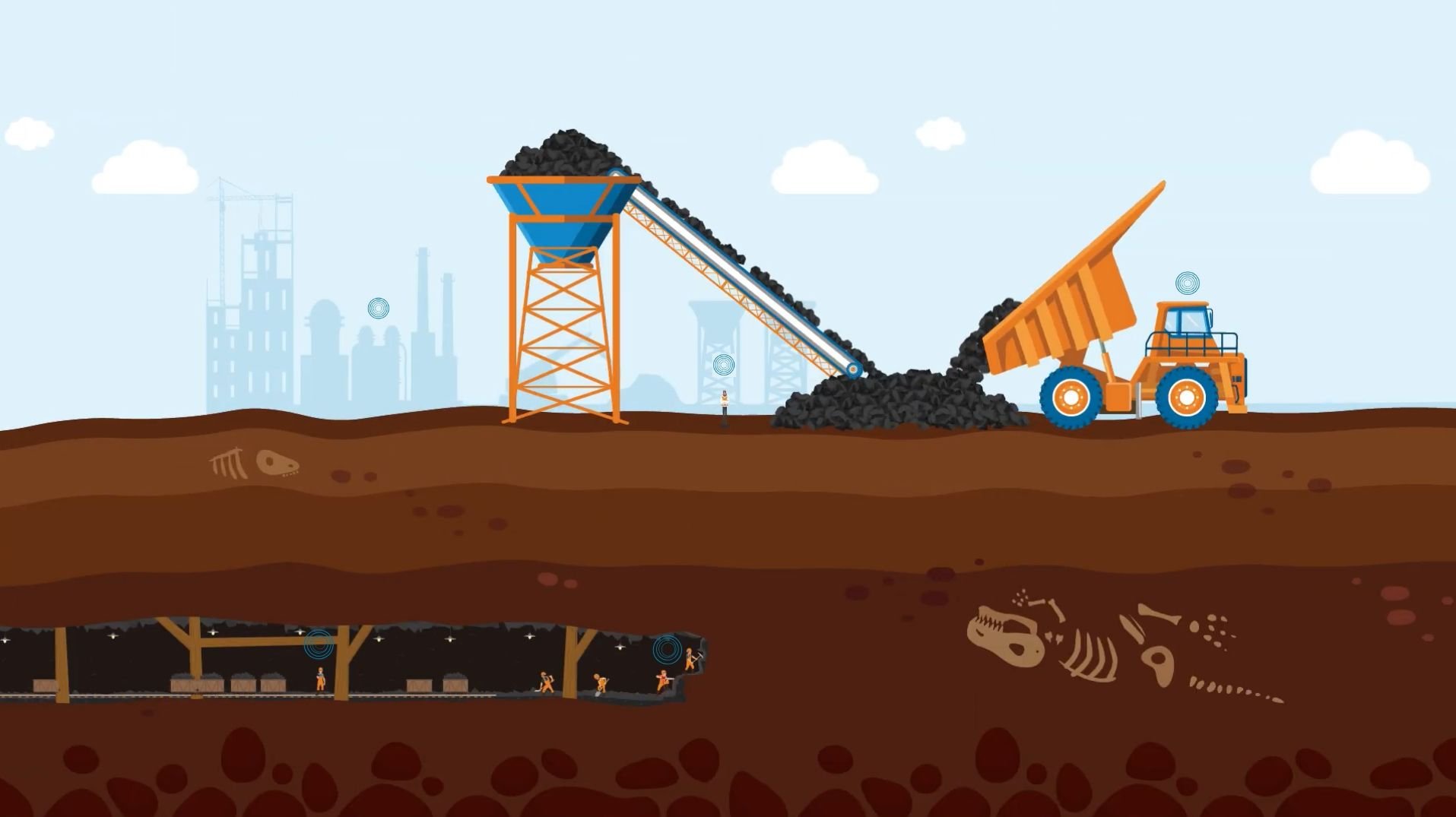 The mining industry is a source of international economic activity, with revenues of over 500 billion USD. It requires minute precision to move tons of rocks on machines, and any mistake in the finely tuned process can lead to major consequences in the mining operations.
It requires persistent efficiency, transport and metal extraction to optimize the flow of ore and improve profitability in the mining industry. However, incremental improvements face diminishing returns, and the industry is gradually turning its attention toward automation as the next area of opportunity.
One criterion for automation is the introduction of better connectivity in general, including mobile connectivity, in the mines. Introducing LTE (long-term evolution) opens the possibilities of automation and wireless networking. LTE has noticeable benefits to the network challenges encountered in an open pit and underground mining. Several mines are switching to this technology for the key features like
Predictability: Complexity is one of the predictability's greatest enemies as it multiplies the potential points of failure. When multiple networks run for a mine and each application employs a different communications technology, it increases the complexity in terms of operating, maintaining and securing the different networks.

LTE works in licensed spectrum hence ensure a high level of predictability.

Running all applications on a single LTE network reduces that complexity and improves operational continuity.
Connectivity:

With its high-speed connectivity and low latency, LTE provides connectivity to every distant corner of the mine. It also helps in tracking people and automobiles with an accuracy of 1 cm. In Bring-Your-Own-Coverage (BYOC), the LTE base-station can be easily deployed in several places, including miner's backpack or a truck ensuring connectivity in the difficult-to-reach areas of the mine.

Speed: LTE solution ensures best voice quality and high-speed data allowing miners to remotely join video conferencing calls or surf the internet for research. Mining workers thus can work more efficiently and with high accuracy.
Safety: Wireless Bluetooth devices allow sharing voice, data, and other information between paired devices and is a safer option than wired connections.

Communication

: Wi-Fi is not designed for wide-area outdoor coverage and this solution has its limits. For fully autonomous, control equipment remotely and high-performance, clear communications are needed.
The communication system for this must have the ability to:
Full remote monitoring, involving very high bandwidth and low latency requirements
Handle a constantly changing production environment
Maintain broad coverage for all corners of the mine where machinery or staff could potentially be located
Track and coordinate mobile equipment fleets, sensors and other devices within one LTE communication network
LTE mobile communication system offers a secure and flexible solution. It handles the most demanding requirements like bandwidth, quality of service, latency and positioning.
A Step towards a Safer and Smarter Mining
When mining companies switch to LTE network, their workers' hearing protection and communication solutions should be able to adapt to this change.
Hearing Protection for LTE
The old-fashioned hearing protection devices restrict miners' ability to communicate.
Are you ready to try a new Smart Hearing Protection? If yes, you are on the right page.
We are proud to share Sensear's range of Bluetooth headsets which proves to the best communication headsets for many of the world's leading Mining companies.
See our case study on the St Ives Gold Mine.
Sensear's headsets and earplugs with groundbreaking SENS high noise communication technology, elevates speech and suppress dangerous background noise so miners can hear speech and stay protected in high noise areas.
Miners can have seamless face-to-face conversations in the high noise environment without screaming and can communicate clearly via two-way radio or on their Bluetooth enabled devices, all while protecting their hearing. Sensear is the perfect solution for miners in an LTE network.
Under the OSHA law, employers have a responsibility to provide a safe workplace to their employees. The safety of our customers has always been a matter of top priority for us. So, without a delay contact us on 1-888-973-6732 or email at info@sensear.com.