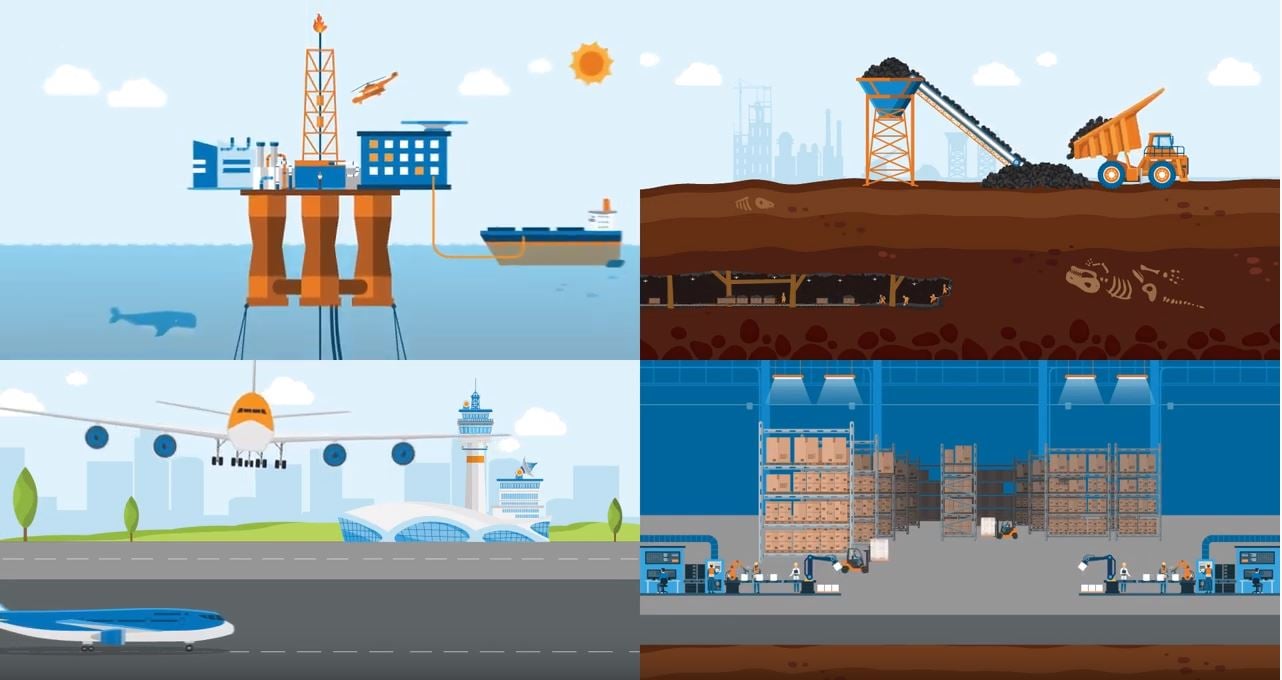 The Communication Industry is changing with the internet of things and businesses are looking for new ways to manage communication and data together to enhance efficiencies in almost all industries.
Wireless technologies have expanded around the globe and continue to evolve toward full mobile broadband capability. Service providers in the consumer markets are delivering rich, collaborative, and connected experiences to consumers with a smartphone or tablet. In the enterprise markets, organizations of all sizes continue to incorporate the productivity benefits of mobility and integrated mobile devices along with applications into business, changing processes and workflows. Some industries, such as oil & gas, utilities, mining, manufacturing, shipping ports, airports, etc., can't rely on commercial networks to support their own services alongside consumer services and they require a level of agility, flexibility, and customization that can be contradictory to mass-market services.
Private LTE Networks
4G LTE or 5G wireless communication provides faster speeds for devices such as smartphones, tablets, notebooks, and wireless hotspots, which allows for data usage, video, and other content. Private LTE enables businesses to build an industry standards-based broadband, non-line-of-sight wireless network that extends the reach of communications and data. LTE provides the capabilities that enable real-time communications for critical monitoring, control, and automation. It offers a reliable broadband radio access network that can support video and data applications needed to improve the efficiency of multiple operations and mobile computing for low latency data processing for automation. You control which machines, sensors, and workers can access the network and ensure that they get the right priority and performance. Your data remains secure within your network. Private LTE is a good option for industries that can't run their own services
alongside consumer services
Industry applications and functionality
Remotely control equipment and machines
Use security cameras to improve site security and oversight
Collect data from many sensors
Compute the trajectories of vehicles, machinery, etc. to optimize workflows
Increase worker safety with smart wearables and connected devices
Run push-to-talk applications on LTE
Connect machines wirelessly to enable better control of production lines
Track your assets with indoor positioning
Identify anomalies in production lines with real-time analytics
Here are several companies that help businesses with the digitalization of communication systems.
Communication equipment for high noise environments
No matter what communication system you use, whether it be a two-way radio system, LTE network, etc., to clearly and safely communicate in high noise environments you need the proper communication headsets and/or earplugs to meet your communication requirements as well as provide the appropriate level of personal protection against hearing loss.
Sensear's Wireless Communication and Hearing Protection Headsets with Bluetooth are compatible with LTE Cellular Networks as well as Two-Way Radio Systems, as they offer both Bluetooth and cable connectivity to LTE and LMR devices simultaneously allowing for interoperability between LMR and LTE for joint system usage or during the transition phase.
All Sensear smart headsets are powered by Sensear's patented SENS technology, which elevates speech and suppresses dangerous background noise in high noise environments, so workers can hear speech and stay protected. This provides seamless face-to-face conversations with workers nearby in the vicinity without yelling as well as 360° situational awareness of their surroundings, while still protecting their hearing. Clear communication of two-way radios and/or Bluetooth enabled devices, is achieved in noise up to 120 dB with our noise-canceling boom mic.

Sensear also offers a complete product line of Intrinsically Safe (IS and Ex) hearing protection solutions with Bluetooth which are certified to meet global standards, ensuring that workers can communicate effectively and efficiently in high-noise and hazardous work environments while protecting their hearing, which is vital to operational efficiency and safety.
Get the headsets and earplugs that are compatible with both your current and future communications systems and needs.